Adventure photography can often be as risky as it is exciting.  At least, that's what freelancer Edward Tomasso has come to realize while snapping shots for his portfolio in Italy and Colombia.  He knows all too well that keeping your gear safe and protected is a challenge every adventure photographer has to take on. But heavy-duty cases aren't exactly the perfect companions for outdoor exploration.  A heavy pack can even slow you down, holding you back from the perfect capture. That's why Tomasso is constantly on the lookout for a camera bag that's both lightweight and durable. For a while, it seemed like this was something that simply didn't exist.  That is until Lowepro released their all-new Photo Active backpack!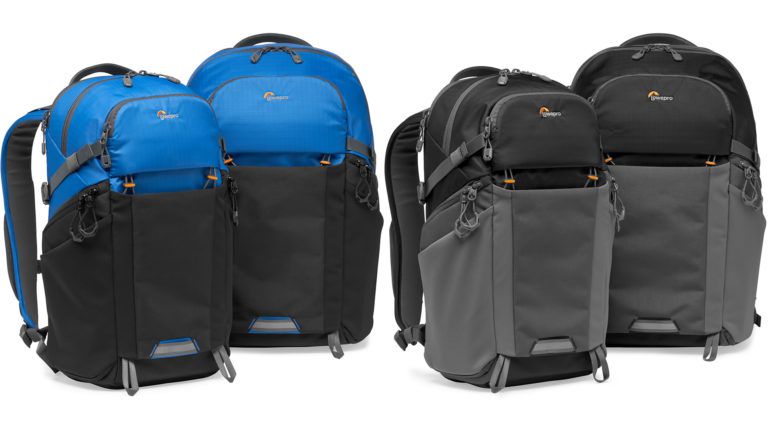 The Photo Active backpack is a versatile bag catering specifically to adventure photographers. Similar in build to a backpack toted by hikers, Lowepro's latest release includes components vital to adventurers embarking on long hikes.  But, there's a twist: these components also double in use with photographers in mind. For example, the laptop slot can also be used as a hydration reservoir.  Weighing in at just under three pounds, these packs are incredibly lightweight, a design approach commonly found in hiking backpacks.

But Lowepro, a company known for its camera bags and cases, isn't sacrificing the safety of your camera equipment for the versatility of being lightweight. The Photo Active is uniquely organized with compartments specifically intended for your camera gear. Afterall, this is a camera bag, first and foremost! You can rest assured that your gear will be tucked in safely with the protection of Lowepro's iconic padded dividers. The backpacks also come with an all weather rain cover that provides additional protection from the elements.

Finally there's a backpack specifically made for the adventure photographer! For quite a while, perfect hiking and camera bags have existed — but a crossover has yet to truly make a splash. Hopefully, the Photo Active will serve that purpose!

An adventure photographer who's constantly on the go, Edward Tomasso is excited to officially try out the Photo Active by Lowepro!