The internet is full of incredible art and artists.  Whether Edward Tomasso is scrolling through Instagram or Twitter, he is always coming across photos that have him thinking "Wow!  I wish I took that!" We've all felt this way before (even non-photographers). Sometimes, reposting someone else's photos can be a fun way to add character to your feed.  It helps to fill the gaps in between your own original content. And it helps to give the original photo (and photographer) further exposure. But reposting content of any kind is a tricky task.  There are a million ways to do this… but most of those ways are wrong. There's only one "right" way to repost someone else's photo on social media. Adventure Photographer Edward Tomasso explains how: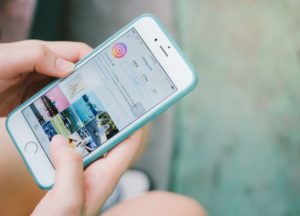 Ask For Permission BEFORE Reposting!
Always, always, ALWAYS ask the original photographer for permission to repost their content.  You may find yourself in a lot of trouble if you fail to do this. So make sure that reaching out to the original artist is always your first step.  You'll want to do a little bit of background research before reaching out to the photographer in question. Just because you see a photo on someone's Instagram, that doesn't mean that the photo was taken and/or edited by the user in question.  This leads me to the next tip: always use a reverse image search program to find out where the photo originally came from. Asking someone for permission to repost their photo won't do you much good if you're not asking the right person! If you can't contact the photographer directly (or they just don't respond) — don't repost the photo!  Not only is this rude and disrespectful, but you could wind up being sued for copyright infringement.

Pay Credit Where Credit is Due
Once you've gotten the original photographer's permission to repost their photo, it's time to give that artist a little payback. In your caption of the photo, be sure to make it clear that this content is not owned by you. Thank the original creator with a little shoutout. If you're posting on Instagram, it's always a good idea to tag the photographer directly in the photo and in the caption. This tells your followers to check out the other person's work. It also makes it clear that you are not taking credit for creating the photo in question.

Do NOT Edit (Without Permission)
When reposting someone else's content, you may want to give the photo your own original spin or touch.  While this can be a fun little project, it's not necessarily fair to the person who took the photo. The original photographer posted their photo as is because they already felt like it was complete.  Editing their photo can be insulting… unless, of course, you ask for their "ok!" If you want to get creative with the content, make sure you run the idea by the content's creator first. While asking for repost permission, ask if an edit would be okay.  They may even wish for you to send the edited version to them first for approval. Art is personal and you don't want to misrepresent the artist's work!
As a business management professional and avid photographer, Edward Tomasso loves collaborating and sharing ideas with other artists and creative individuals.
Learn more about his photography workshops on the Bartering Exchange Network: http://barteringexchangenetwork.com/edward-tomasso/