Collecting memories is universally human. But for an artist like adventure photographer, Edward Tomasso, the process is almost scientific. Snapping the perfect shot is often entirely dependent on the gear available to the photographer. In this blog post, Edward Tomasso recommends an excellent entry level kit for a novice.

Everyone wants to be a photographer. Whether it's driven by passion or professionalism, an expert grasp on photography is coveted by most. According to Edward Tomasso, anyone can dive into the artform. But before heading to the local camera shop, he cautions aspiring photographers to keep away from cheap entry level kits. Like most things, quality is key in terms of camera equipment. And while the photographer's eye is more valuable than the lens, a solid kit can still make all the difference.

Here's a camera kit that will help get the gears turning without (completely) breaking the bank!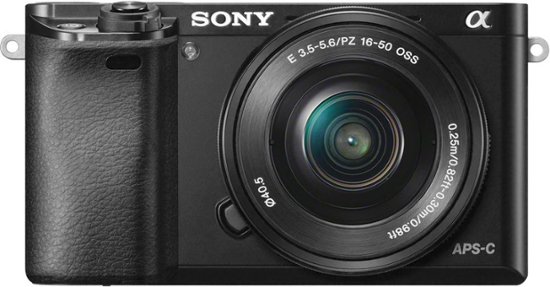 Primary Camera: Sony Alpha a6000
When first breaking into photography, artists should consider a camera that's versatile in performance and portability. While bulky Digital Single-Lens Reflex Camera (DSLR) systems come with their perks, lugging the gear around can be off-putting for a first timer. When taking your first leap into photography, it's important to keep this in mind. That's why Edward Tomasso recommends compact mirrorless systems to new photographers.

An excellent starter camera that won't break the bank is the Sony Alpha a6000. Ranking in at just under $500 when purchased with the 16-50mm kit lens, the a6000 is a great choice for newcomers. A mirrorless system, this compact camera is versatile in performance. Its image sensor lets a lot of light in, which is helpful in low-light scenes.

Primary Tripod: Manfrotto 290
As a traveling photographer, it's important that you're able to set up shop wherever you go. Especially when locking onto moving subjects, stability is key. That's why Tomasso recommends the Manfrotto 290 tripod. Equipped with a fluid video head, this tripod is primarily intended for — you guessed it — video. But its seamless swivel technology is perfect for more than just filming a video, it's also perfect for panorama shots. Additionally, the fluid video head helps the photographer to keep up with moving subjects like birds and flies, so you won't miss the perfect shot!

The Manfrotto 290 is also appropriately affordable, ringing in at only $180.
For more tips, tricks and advice on adventure photography, follow Edward Tomasso on Quora!