Edward Tomasso lives in Italy and enjoys an active lifestyle with passions for business management, social media marketing, adventure photography, world travel, and the outdoors.
Edward Tomasso lives in Milan, Italy where he is presently a talented and successful entrepreneur.  As a boy, he developed his passions for running, hiking, skiing, golf, and simply spending time outdoors. You could always find him running around outside, whether he was practicing for the track and cross country teams or playing sports with friends. He ran cross country and track for four years in high school, earning the 8th fastest mile time in New England his Junior year. He still finds that same enjoyment through the outdoors to this day with an even finer appreciation for nature and the many unique and diverse aspects of the world. Through his outdoor adventures, he has found that the world has so much to offer and that there is so much out there he has yet to explore.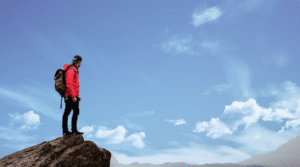 With this in mind, Edward Tomasso has turned himself into quite the world traveler having visited many different areas across the globe in just the past year. Over the past few months he has had the opportunity to travel to Cuba, Switzerland, Hawaii, and Italy where he is currently studying abroad. Living in Italy has brought him many new perspectives as he learns about the cuisine, art, history, and culture of this beautiful country.
Edward Tomasso continues to read and learn about other new places across the globe as well, adding to his travel bucket list as he goes along.
While traveling from place to place Edward has also picked up another interesting hobby in adventure photography. He fills his Instagram page with beautiful, awe-inspiring shots of the places he visits and his different adventures and experiences along the way. He loves capturing the incredible scenery all around Italy with his photography so that he can share it with family and friends and remember it for years to come.
Though busy with his studies and travel experiences, Edward Tomasso still finds time to grow and develop his professional career. He has found his niche in the fields of social media marketing and business management. Early on in his career, Edward Tomasso has worked as a Social Media Manager for a variety of companies across the globe. He has also helped start several businesses and is currently working towards starting a software company in the golf industry, combining his passions for business management and the outdoors.